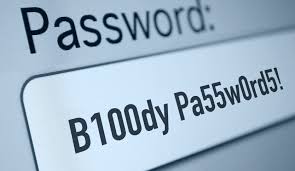 Why use LastPass?
Your passwords are your number one way to protect yourself and the business. Passwords are the first line of defense in cybersecurity. Plus, LastPass will make life easier, as all you will ever need is ONE password.
What does LastPass do?
Last Pass is a secure way to store all your passwords. LastPass will require you to create ONE password to protect all your other passwords. It can also use biometrics (FaceID or Finger Print ID) to protect your passwords. LastPass will store all your other passwords in your "vault". Once your passwords are stored in your vault, the passwords and usernames will autofill when using apps on your phone, or when signing into accounts on your computer.
Where can I learn more?
Here is a video tutorial on how to get and use Last Pass:
And now that you are all in, below is some more information to get started.
How do I get started?
Sign up here: https://www.lastpass.com/solutions/business-password-manager
Download the iPhone App here: https://apps.apple.com/us/app/lastpass-password-manager/id324613447
Download the Andriod App here: https://play.google.com/store/apps/details?id=com.lastpass.lpandroid&hl=en_US