As part of Magleby's medical plan, we offer enrolled employees and dependents HealthiestYou, a TelaDoc program that gives you 24/7/365 access to a doctor licensed in your state to provide medical council AND even prescribe medications. They can give you guidance on covid-related symptoms and make recommendations as well as help you deal with allergies, asthma, colds, etc.
How Much Does It Cost?
The medical consultation is free. There is no cost to speak to a provider. If you need prescriptions, you'll be able to shop for the lowest cost prescriptions using the HealthiestYou app.
What Does It Cover?
There are a huge array of common conditions HealthiestYou can assist you with. Common conditions treated include: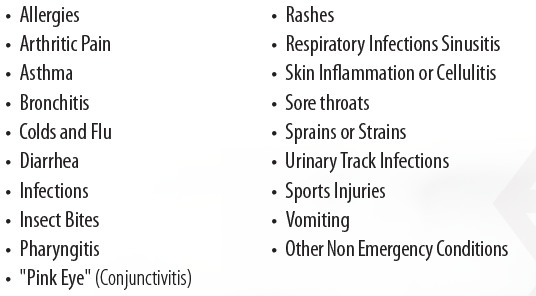 Are the Doctors "Real"?
HealthiestYou offers you over 3,100 board certified physicians and mental health providers that are state licensed and reside in the U.S. These doctors have an average of 20 years experience and go through the NCQA-certified credentialing process. They are legit!
There's an App for that
The HealthiestYou app provides you with access to providers through the app (or you can call) as well as:
Radar – an exclusive tool that continuously scans for doctors, pharmacies, hospitals, urgent care centers and even vets in your direct area, helping you quickly and easily select the best providers for your plan and needs.
Circles – an intelligent bookmarking tool that helps you keep track of everyone in your circle of care, from your primary care physician to your favorite pharmacy.
Geo-fenced Benefit Reminders – the app knows when you step into an urgent care, doctor's office, or pharmacy and will remind you that you could be saving time and money and reduce claims costs by using HealthiestYou. There are over 100,000 locations geo-fenced.
Get Started
Follow the instructions below or download the pdf to get the app and create an account for you and each of your enrolled dependents.