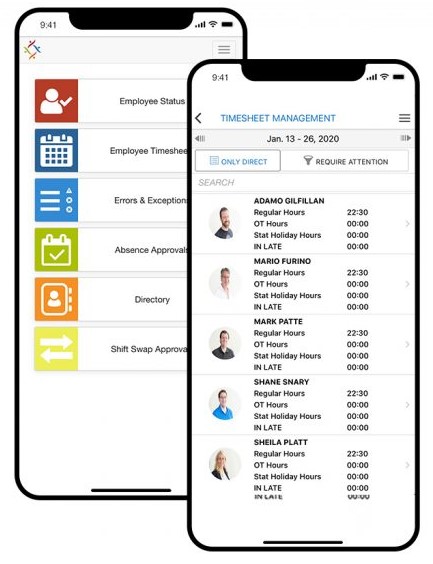 Please read the content below in its entirety so you don't miss anything as we prepare to make the switch in time tracking systems.
On Sunday, December 19th the company will be switching time entry/time tracking system from About Time to Synerion. It is critical that you make the switch for your hours worked so you can get paid.
WHEN
December 5-18 – Time worked for these days is entered into About Time
December 20 – Time worked between December 5-18 should be synced in About Time
December 19 Forward – Time worked on the 19th and forward is entered into Synerion
WHAT
All employees will need to use either the Synerion app on their phone or the web site for time entry. Employees will also need to use Synerion to request time off going forward.
EMPLOYEE REFRESHER TRAINING – ALL EMPLOYEES
Every employee should have been trained with their group by Wednesday, December 15th. To provide additional support and refresher training, we will be offering multiple online 30-minute trainings. You are welcome to attend some, all, or none. Below are links to those meetings, as well as meeting invites you can save in your calendar.
MANAGER APPROVAL TRAINING – MANAGERS ONLY
All managers who approve time will need to attend an approval training. We will be conducting these the week of the 27th. Below are links to those meetings. If you approve time and can't attend one of these two meetings, please reach out to Connor and I so we can ensure that we meet with you. Time will need to be approved on January 3, 2022 for the first pay cycle, thus you will need to know how to approve prior to that date.
As always, if you have any questions or concerns, please reach out to Connor or Krystofer so they can help address them.