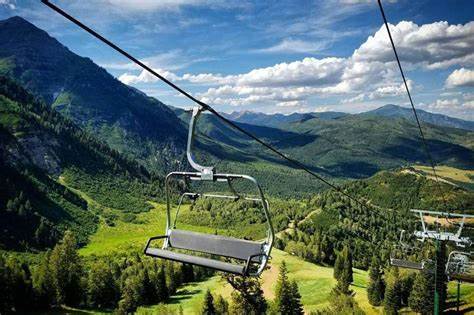 Events in October 2022
Sun

Sunday

Mon

Monday

Tue

Tuesday

Wed

Wednesday

Thu

Thursday

Fri

Friday

Sat

Saturday

September 25, 2022

(1 event)

September 26, 2022

(1 event)

September 27, 2022

(1 event)

September 28, 2022

(1 event)

September 29, 2022

(1 event)

September 30, 2022

(1 event)

October 1, 2022

(1 event)

October 2, 2022

(1 event)

October 3, 2022

(1 event)

October 4, 2022

(1 event)

October 5, 2022

(1 event)

October 6, 2022

(1 event)

October 7, 2022

(2 events)

October 8, 2022

(2 events)

October 9, 2022

(1 event)

October 10, 2022

(1 event)

October 11, 2022

(1 event)

October 12, 2022

(1 event)

October 13, 2022

(1 event)

October 14, 2022

(1 event)

October 15, 2022

(1 event)

October 16, 2022

(1 event)

October 17, 2022

(1 event)

October 18, 2022

(1 event)

October 19, 2022

(1 event)

October 20, 2022

(1 event)

October 21, 2022

(1 event)

October 22, 2022

(1 event)

October 23, 2022

(1 event)

October 24, 2022

(1 event)

October 25, 2022

(1 event)

October 26, 2022

(1 event)

October 27, 2022

(1 event)

October 28, 2022

(1 event)

October 29, 2022

(1 event)

October 30, 2022

(1 event)

October 31, 2022

(1 event)

November 1, 2022

(1 event)

November 2, 2022

November 3, 2022

November 4, 2022

November 5, 2022
Enjoy a fun filled day at Sundance compliments of Magleby Construction!   We have six corporate passes available for our employees, friends, family, vendors and trade partners to use.
Day pass use is from 9:00 am – 4:30/5:00 pm
The following resources are available with our corporate passes:
-20% off Zip Tour (plus 4 guests)
-15% off Dining (Excludes Owl Bar, Food Truck and Catering) Retail, Mtn. Bike Rentals, & Lodging
-Free Summer lift use for Scenic Lift Rides, Full Moon Lift Ride and Mountain Biking.
Full Moon Lift Rides take place on the following dates: 
• 8:30pm – 11:00pm
• June 10th & 11th
• July 11th & 12th
• August 9th & 10th
• September 8th, 9th, & 10th
• October 7th & 8th
Be sure to review the Sundance Corporate Pass Guidelines for rules of use and restrictions.
You may reserve up to FOUR passes in advance.  If you need more than that, you may reserve up to two additional passes on the day of if available.
Once you've reserved your passes, contact Kelsey Bingham, kbingham@maglebyconstruction or 801-785-9998, to arrange for pick up.  She is the "box office" your reservation refers to.  You must pick your passes up by no later than 4:30 pm the day prior to your reserved day.  Passes are not available for pickup after 4:30 pm or on weekends.