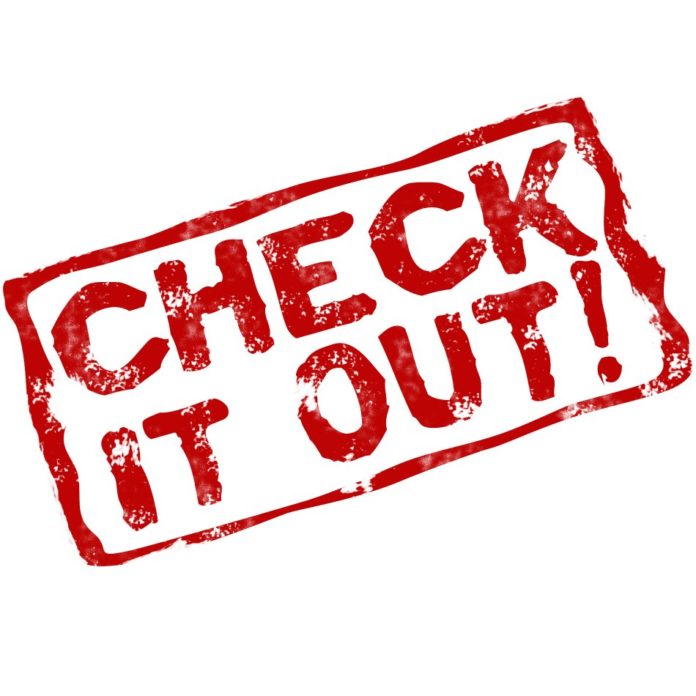 Ben Bond and Scott Shumway have a lot to boast about regarding the current project they're managing. We all know that it takes great team effort to build the perfect dream home. Ben and Scott have some pretty talented trade partners teaming up to make sure these clients do, indeed, get it their way. From the framing of Magleby Carpentry to the finish work of Masterpiece Finish Carpentry, this home started and is ending with the Magleby overall quality and pizazz, with some flair from our trade partners interspersed throughout.
Let's take a glimpse into the master bath at the tub and vanity nearing completion.
The Tub and Tile Work
Brandon Page of BC Countertops procured and crafted the marble stone for the tub, shower and door jambs and casings. The tub deck is set with an "ogee" profile – it is off-set to help hide the horizontal seam. Butted up to the front of the face of the tub is a full-mitered step-du-jour of grand marble. The soft gray tones make for a relaxing, clean environment.
The tile was masterfully set by A&H Tile – shout out to Larry Aragon – and continues with the soft gray tones with a little bit of texture for contrast in the shower and toilet rooms. Check out that backsplash to the tub, though! How pretty is that?
Harris Dudley worked the plumbing on the tub, shower and vanities. Standard Plumbing Supply supplied the fixtures – some to still be installed on the vanities.
The Vanities
"His" vanity and changing room cabinetry are topped with beautiful marble stone. Masterpiece Millwork & Door built a beautiful, chocolate cabinet set with a solid wood frame for uncompromising quality and longevity.
"Her" vanity and changing room cabinetry are also topped with the beautiful marble stone. The sturdy cabinetry is complemented with a soft white paint to contrast his darker set. Her vanity also includes an opening under the counter as an opportunity for the lady of the house to properly pamper herself in a seated fashion.
Both vanities have undermounted sinks to keep with the clean look of the bathroom.
Don't forget the "throne room"!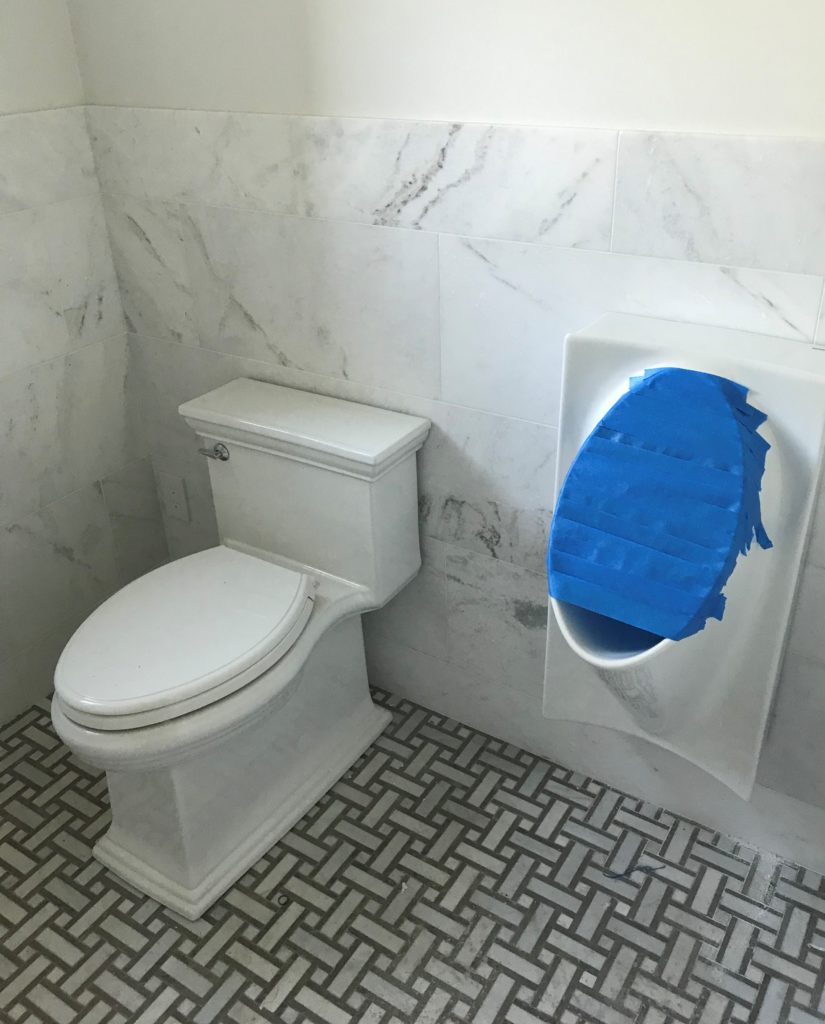 The beautiful tile carries through to the room with the toilet and urinal. Look at those marbled walls!
The home is nearly completed, and we wanted to show you an example of teamwork and great craftsmanship.
Stay tuned for other spotlights on our homes in progress on future posts!