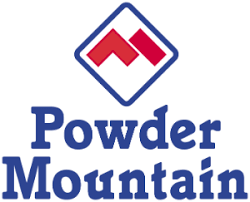 Events in October 2022
Sun

Sunday

Mon

Monday

Tue

Tuesday

Wed

Wednesday

Thu

Thursday

Fri

Friday

Sat

Saturday

September 25, 2022

September 26, 2022

September 27, 2022

September 28, 2022

September 29, 2022

September 30, 2022

October 1, 2022

October 2, 2022

October 3, 2022

October 4, 2022

October 5, 2022

October 6, 2022

October 7, 2022

October 8, 2022

October 9, 2022

October 10, 2022

October 11, 2022

October 12, 2022

October 13, 2022

October 14, 2022

October 15, 2022

October 16, 2022

October 17, 2022

October 18, 2022

October 19, 2022

October 20, 2022

October 21, 2022

October 22, 2022

October 23, 2022

October 24, 2022

October 25, 2022

October 26, 2022

October 27, 2022

October 28, 2022

October 29, 2022

October 30, 2022

October 31, 2022

November 1, 2022

November 2, 2022

November 3, 2022

November 4, 2022

November 5, 2022
Powder Mountain Pass Program for Monument Members
This year we will have access to 10 member passes up to Powder Mountain.
How to reserve your ski passes
● Visit the Ski Passes Calendar to select your date. If passes are available for that date, enter the number of passes (up to 8) you'd like to reserve. You may reserve up to 10, based on availability. If no passes are available, you will see a message that says "Online ticket sales for this event are closed." You will need to choose another date.
YOU MUST RESERVE THESE PASSES MORE THAN 24 HOURS IN ADVANCE.
● Kelsey will be able to request pass(es) from now up to 24 hours prior to the first ski day. She will receive an email when your request is confirmed and she will forward it to you.
● Your reserved passes will be ready for pick up at the Bower Lodge in Eden (3900 N Wolf Creek Dr, Eden, UT 84310) between 8 and 10 am every day.
● Each pass user will complete a digital form and sign the Powder Mountain waiver at the time of pick up.
● Passes must be returned on the last day of skiing before 6 pm, or before 8 am the next day at the Bower Lodge. For after-hours pick ups and returns, please coordinate with Catalina:
Catalina Lalor (970) 331-5448
catalina@monument.group
If you are unable to pick your pass on the day you booked, please notify us or your reservation may be subject to cancellation.
Who Can Use the Passes?
Any Magleby Construction, Masterpiece Mill & Door or Masterpiece Trade Services employee and/or their immediate family may use the passes. Employees DO NOT need to be present for their immediate family to use the passes.
Friends of the employee or their immediate families are welcome to use the passes as long as they are accompanied by the employee and/or their immediate family member.
Each pass allows one adult or one child to ski or snowboard for the day and night.
Can Trade Partners or Vendors Use the Passes?
Yes, however they will be placed on a stand-by list for Saturdays and Holiday breaks. If no employee has requested the passes by the end of the business day before the requested Saturday or Holiday, the trade partner or vendor will be allowed to use the passes that are available at that time. There is no stand-by restriction for trade partners or vendors on weekdays or night skiing.
When Can the Passes be Used?
Passes are available for All day skiing.
All day skiing: Monday through Sunday – 9:00 am – 9:00 pm
If you have used the passes more than twice in a month you will be put on a standby list for that day or night that you requested. 
What If I Lose a Pass?
If you lose a Corporate pass for any reason you will be charged $30 for a replacement pass.  All lost passes are deactivated in the system and will be tracked to see if they are stolen. 
What If I Get Hurt?
The use of the Powder Mountain Corporate pass is a benefit provided by Magleby Construction to its employees, trades, and vendors.  Activities associated with the use of the pass are to be done on the employees own time and will not in any way be construed as a work activity.  As such, any injuries or claims will NOT be covered by workers compensation. 
Use Disclaimer
The user of each Sundance Corporate pass understands and agrees to indemnify and hold Magleby Construction harmless for any claims arising from the use thereof.