Richard Dorius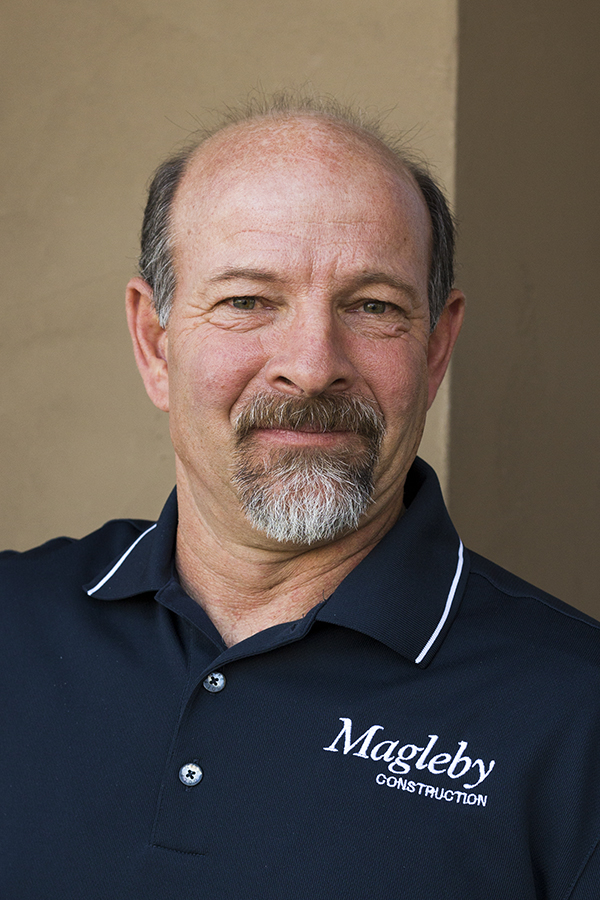 Richard works in the Estate Homes group as a Site Manager. Richard got his start in construction at the early age of 8 (or even earlier). His dad worked for Ferry's Mill building moldings, window frames, etc. Though at night, Richard's dad worked laying Formica counter tops during which he brought Richard along. Richard continued to work up through high school until Paul hired him… starting his Magleby career… at the end of summer after graduation in 1975! Richard is the longest working employee for Magleby Construction. He started working as a laborer and has worked his way up to Site Manager. Richard is a very respected and talented employee with a specialty in finished carpentry. What Richard enjoys best about his job is associating with the guys he works with and his trade contractors. He loves what he does and all the projects he has managed.
Richard has been married to his wife, Mary Jo, for a fabulous 38 years. They grew up knowing each other from a young age. Mary Jo was best friends with Richard's cousin and thus attended a lot of family events. Their parents were and still are neighbors less than a mile a part. So it wasn't a surprise when they started dating after high school and got married. They have 5 kids (3 boys, 2 girls) and 9 grandkids. When Richard isn't working and spending time with his family, Richard loves outdoor activities like driving his Razor, going boating, and camping. What he likes the most is hunting, especially hunting turkey. He has killed 2 large turkeys. The pictures below show both of his catches! Way to go!
Thank you Richard for all the hard work and dedication you have given Magleby Construction over the past 40 years!!