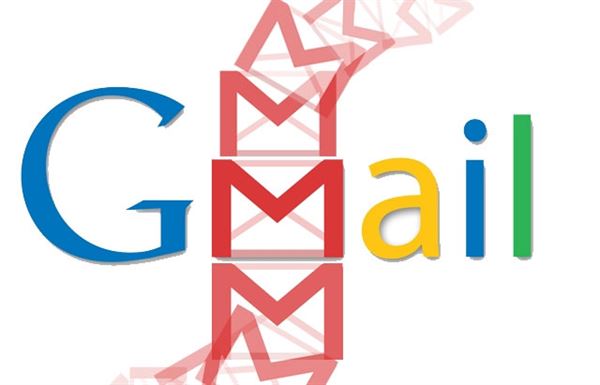 From time to time, employees mention that they are no longer receiving pay stubs from payroll. The most common issue is the employee's email is filtering the email that comes from Nicole Evans.
Solution for Gmail Users:
If you use Gmail, follow these steps to find your most recent paystub and correct the issue. Again, this is only for employees that use Gmail and are NOT receiving their pay stubs anymore.
Steps:
1. Login to Gmail on a computer via a web browser (e.g. Chrome).
2. Type the following into the search bar: in:spam nevans (see example).

3. The search should return a couple results (see example).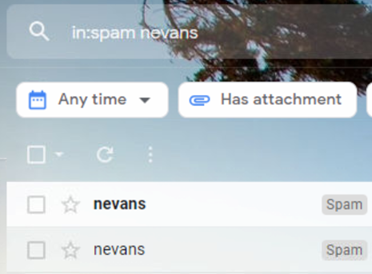 4. Select the one of the emails that has your name and the words "Pay Stub" in the header.

5. Click on the ellipses (see example with yellow circle).
6. Click on "Filter messages like these".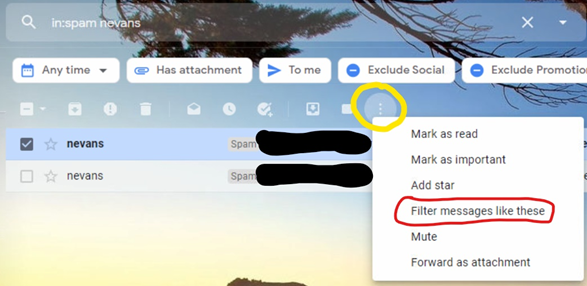 7. You will see a pop-up like this, click "Create filter".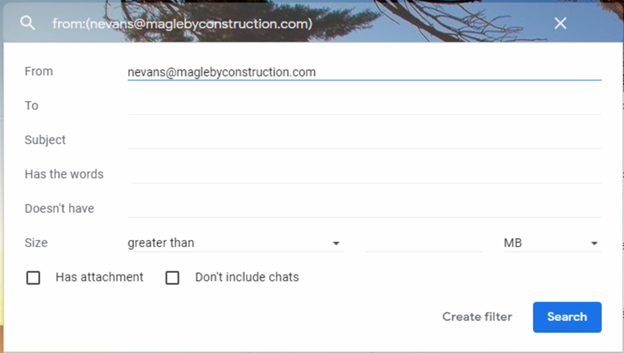 8. Copy the options that you see in the image below.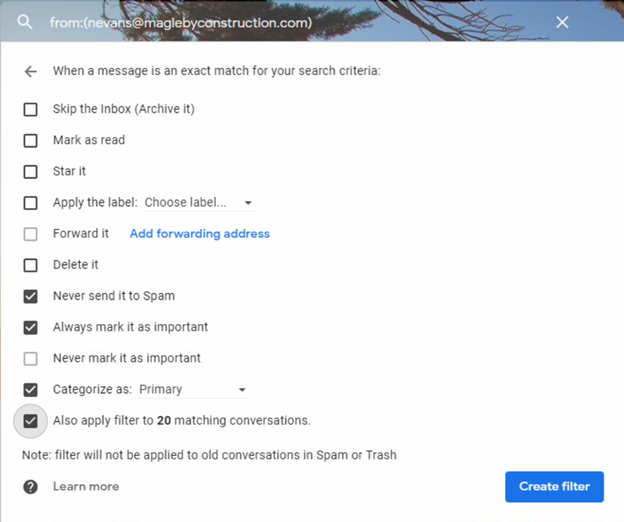 9. Click "Create filter".
10. Go back to your search results, click on each email that appears and click on "report not spam".

After performing each of these steps, you should begin receiving pay stubs in your inbox as normal. If you have issues or would like help, please reach out to the IT Team (support@magleby.zendesk.com).