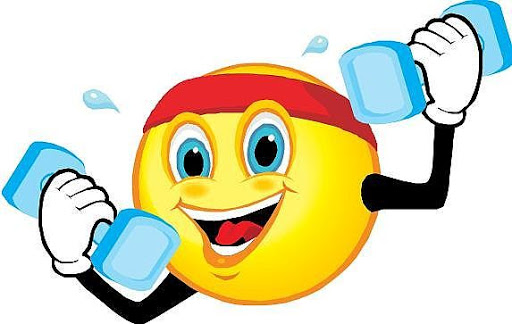 Did you know that Magleby Construction gives you a VASA membership or offers to pay you (and your spouse) up to $20/month* to workout? It's true!
Ways to Workout
VASA
We have partnered with VASA to offer you a Corporate VIP Membership. The VIP membership includes:
Access to all locations
Weights & Cardio
Basketball
Racquetball
Swimming Pool
Group Fitness
Tanning
KidCare is available on request with the employee membership.
The VIP membership is free for employees and spouses enrolled in our medical plan. If you are not on our medical plan, Magleby splits the cost with you. We payroll deduct $10/month each for you and your spouse.
We want to encourage you to workout! Therefore, in order for you and your spouse to receive your free/discounted VASA membership, you both must visit the gym a minimum of 10 times per month. You don't need to submit anything to us to maintain your membership. VASA provides us with a visit frequency report each month. If you repeatedly fall below 10 visits per month we will cancel your membership for you. You can re-enroll after 90-days.
Due to COVID-19, gyms have been closed. But the good news is that all Utah locations have reopened. Check out more information about Vasa Reopening.
Other Gyms
If you and/or your spouse don't have a VASA near you or you just want to go to a different fitness facility, Magleby will reimburse you up to $20/month*. Simply complete the Reimbursement Request Form and email it with your payment receipt to Nicole Evans (email address on the form) by the last Friday of each month. You'll get reimbursed on the first check of the next month.
If you are on Magleby's medical plan, you will be reimbursed at $20/month. If you are not on Magleby's medical plan, we will split the cost and reimburse you up to $10/month.
In order to receive reimbursement, you will need to workout a minimum of 10 times per month and note that activity on your reimbursement request form.
Online Workout Program
Maybe going to the gym isn't your vibe. Good news is that you can workout in the comfort of your own home and still be eligible for the reimbursement. There are several online workout programs you can subscribe to. The same rules and reimbursement procedures as the "Other Gym" apply.
This article from BestProducts.com provides a list of The Best Online Programs to Stream from the Comfort of Your Own Home. Self.com also provides Everything You Need to Know About the 13 Best At-Home Workout Programs.
Magleby does not endorse or support any online programs. Please consult your physician before beginning any workout program (nice disclaimer, huh? lol)
* Due to gym availability and increased rates, Sun Valley employees (spouses) receive up to $30/month