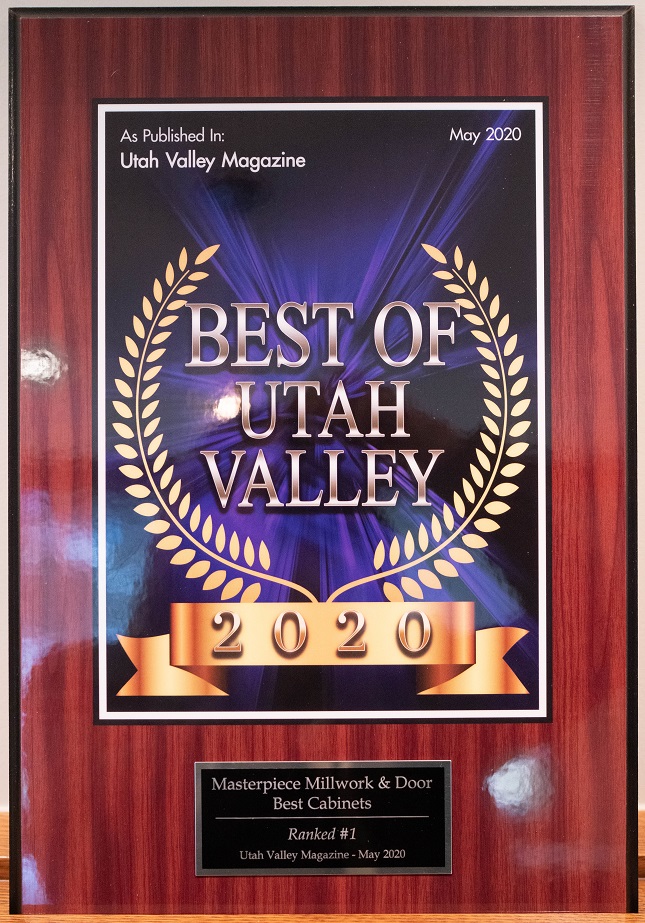 We all know that our millwork operation produces the highest quality, handcrafted product out there, but now we have additional confirmation.  As published in Utah Valley Magazine – May 2020 (page 32), Masterpiece Millwork & Door has been voted as Best Cabinets in the Best of Utah Valley 2020 awards! Outstanding job team! The cool part about this award is that we don't advertise. The award was truly awarded based on word-of-mouth voting and the public's true opinion of the beautiful work our Millwork team produces.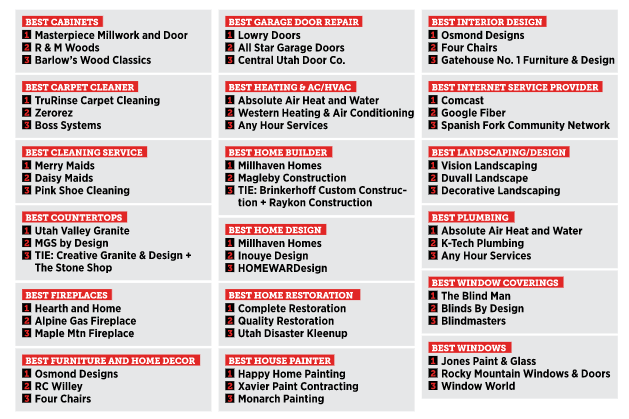 Paul Magleby started our millwork operations some 30 years ago because he wanted more control over some of the critical parts of our projects. He didn't like the idea of having to wait for a cabinet shop to fit us in and he wanted a level of craftsmanship in our cabinets that was on par with the Magleby standard we are known for. In addition, he also liked the idea of providing a viable and stable livelihood for our great craftsman. Our Millwork team is able to take whatever the client's envision and create it.
In talking with Kim Dorius, cabinet sales, he said he is able to sell what he does because our shop has skilled craftsman and he has "true belief in what they do." He said he has faith in Jason Martinez to "make it happen." He also said he relies on Kyle Aleman to help him make our clients' dreams come true. Kyle does our drafting. He takes redlines from the clients, pictures, and Kim's thoughts and brings it to life. And, thanks to Scott Hudson's "magic", our client gets the look and finish they dream off. Scott is the chemist that mixes up the color-match finishes to complete the cabinet look. Kim said Scott "could take a cardboard box and make it look good." With Scott's talent, we can match any color a client wants. We've even had to match cabinet colors to things like fabric, brick and wallpaper! Kim credits all the skilled craftsman he works with and feels that it's "his team that make him look good."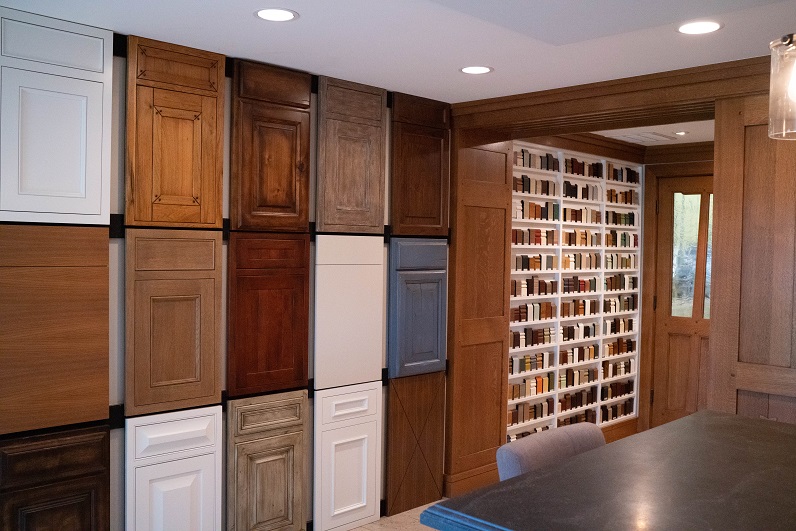 In the shop, our machinery is pretty standard. What sets us apart are the craftsman running it. We have a long list of employees that have been with us through thick and thin and with that comes talent. The new team we've added compliments that and adds even more talent.
Our team:
Brooks Greenwood
Chad Greenwood
Danny England
Graham Rasmussen
Greg Christensen
Hugo Macha
Jason Martinez
Jason Kreger
Jeff Johnson
Jeff Crisp
Justin Whittier
Kim Dorius
Kyle Alleman
Mike Breinholt
Mike Johnson
Scott Hudson
Timothy Luckraft
Travis Atchison
Tyson Franc
Kim says he "loves the challenging, fun, and unique projects we build. It's fun to interact with guys." And what's even more cool is that often times our clients stop by, get to know the builders and watch the project. Our clients love it because they get to be part of the final product.
Most of the doors we build are for clients and were created in the design studio. That's where the excitement happens seeing a client's vision. Clients look forward to the meetings. The client gets to mark up the drawings and take an active role in the design process. Kim says the team takes a genuine interest in the client, their product, and the overall experience. The team pays attention to details like the proportion of moulding and finish on the cabinetry, which creates magic for the client. Kim says, "the product always is way better than I would ever anticipate. Our craftsman really are second to none."
Another really fun fact is that we have a custom built wire brush machine that Paul Magleby had built years ago to give wood an aged, barn wood appearance. This machine saves hours of productivity. Our crew used to wire brush one inch of wood at a time but now can do a 36″ wide board. The machine works by taking new wood and making it look old by brushing out the soft grain and leaving the hard grain, giving the wood that signature "old barn wood" look.
Justin Whittier, "Mr. Roller Coaster", is our engineer. After the project is sold, Justin programs the CNC to bring the cabinets to life. He used to be a roller coaster engineer in his former career which helps him envision the projects he works one. He's currently engineering a hidden bookcase with a dictionary sitting on the shelf that acts as a hidden latch. When complete, you will grab the dictionary and pull it forward to unlatch the hidden bookcase. Just an example of Justin's genius at work.
The Mill recently purchased a state of the art CNC machine, which is a high-precision, computerized router that will router cabinet parts, custom mouldings, finials, man door parts, etc. It can also create 3D carved mouldings like those shown here. This machine not only adds a new level of possibility to our clients' visions but it saves our craftsmen a ton of time as well.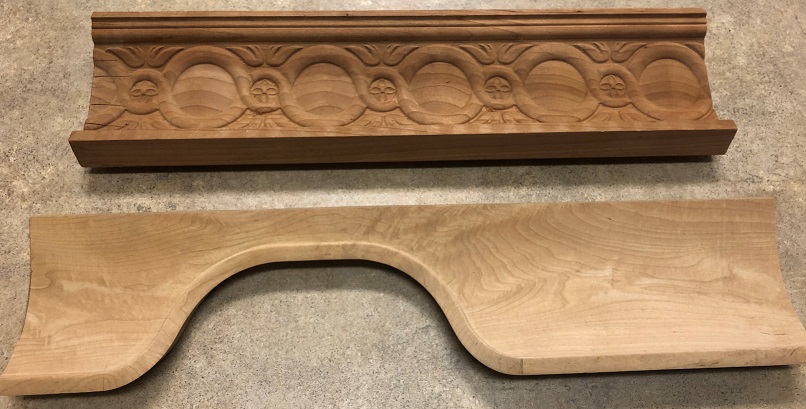 If you've never been to our showroom over at the mill building, stop by. Schedule some time with Kim Dorius or Jason Martinez to show you around. It's pretty darn impressive!